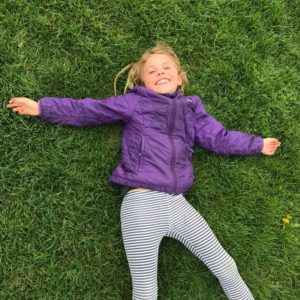 MEMBER OF THE MONTH STEAMBOAT: Finley
Age: 8
Years Being a Club Kid: 2
Favorite Club Program: Probably the Art room because I love to be creative. I like making things and drawing too
Favorite Counselor, why: It was Ms. Madi because she is one of the first I met but she left so I guess Ms. Rachel. All the counselors are super nice but Ms. Rachel is really cool.
Favorite Season: Summer because it is my birthday season! I like it because you can do a lot outside
Hobbies: Being outside, being creative and hanging out with my dog.
Pets, names, what are they: I play with my dog a lot and feed him every day. I want to prove to my mom that I am responsible so I can get another puppy. My dogs name is Marley
Favorite Food: SWEET! CANDY! AND ICE CREAM!!
Future Profession, why: a veterinarian because I like to take care of animals and make sure they are ok.
What I Love Most About BGC: I love that you get to do what you want. You can choose where you want to play and you can always draw. AND they pick me up from school
What are you excited for this summer? I am excited for my birthday because me and Dixie are going to go on a camping, hiking, rafting, and biking trip. Dixie's birthday is in July too
MEMBER OF THE MONTH – CRAIG: Jax
Age: 7
Years being a Club kid: 1
Favorite Club Program: Legos
Favorite Counselor: Mr. Justin
Favorite Season: Winter
Hobbies: Playing on his Kindle
Pets: 2 cats and 2 dogs
Favorite Book: Jack and Annie
Favorite Food: Mac and Cheese
Future profession: NFL player
What I love most about the BGC: "That when Mom is at work I don't have to stay home…I can come here and do fun things!"
PARTNER SPOTLIGHT
A very HUGE thank you goes out to our friends at The United Way who continue to support our work with the children in both Routt and Moffat counties.
For all that you have done and continue to do, we say THANK YOU!