Since 1947, Youth of the Year has been Boys & Girls Clubs of America's premier recognition program celebrating the extraordinary achievements of Club members.  Each year an exceptional young person from a Boys & Girls Club rises to the role of National Youth of the Year.  The National Youth serves as both an exemplary ambassador for the Boys & Girls Club youth and as a strong voice for our nation's young people.  
In Northwest Colorado we select one Youth of the Year from a pool of nominees to represent the success of the club aligning with our mission.  We are looking for a club member who is

realizing their full potential as productive, responsible and caring citizens with the help of the BGCNWC.  

This year we are proud to have 6 outstanding Youth of the Year nominees and on February 10th at 6pm we will honor them at CMC Albright Hall.  The event will also be broadcast live and the link will be available below.  The Youth of the Year program will include a State of the Club address from Dana Duran, 6 speeches from our nominees about how the Club helped them become their best self. 
Each nominee will receive a scholarship to put towards furthering their education.  Then will winner represent the Boys & Girls Clubs of Northwest Colorado in the regional Youth of the Year event.  This scholarship is funded by our corporate sponsors and individuals and we are very appreciative. 
Ashley
Moffat County High School Senior
I came as a child but once I started working here I saw the struggles kids go through, working here showed me I want to work with kids as a social worker to help kids overcome their struggles.  Dana and Tanya brought me into the Club as a staff and have helped me become the person I always wanted to be.  As a Youth of the Year I hope to show my community that the Club is a safe place for children to make new friends and help them grow as a person.  I have been accepted to Colorado Mesa University.
Reina
Moffat County High School Senior
I am participating in the Youth of the Year because I want to share with everyone how important the Boys & Girls  Club is to me and all the members.  I have worked at the Club for 4 years and I love that the kids are the happiest here.  I love to build the connections with the kids that the staff built with me when I was younger.  I love agriculture and I will be attending Blinn college on a partial scholarship for live stock judging at  and hope to major in Agriculture Education.
2022 Youth of the Year Winner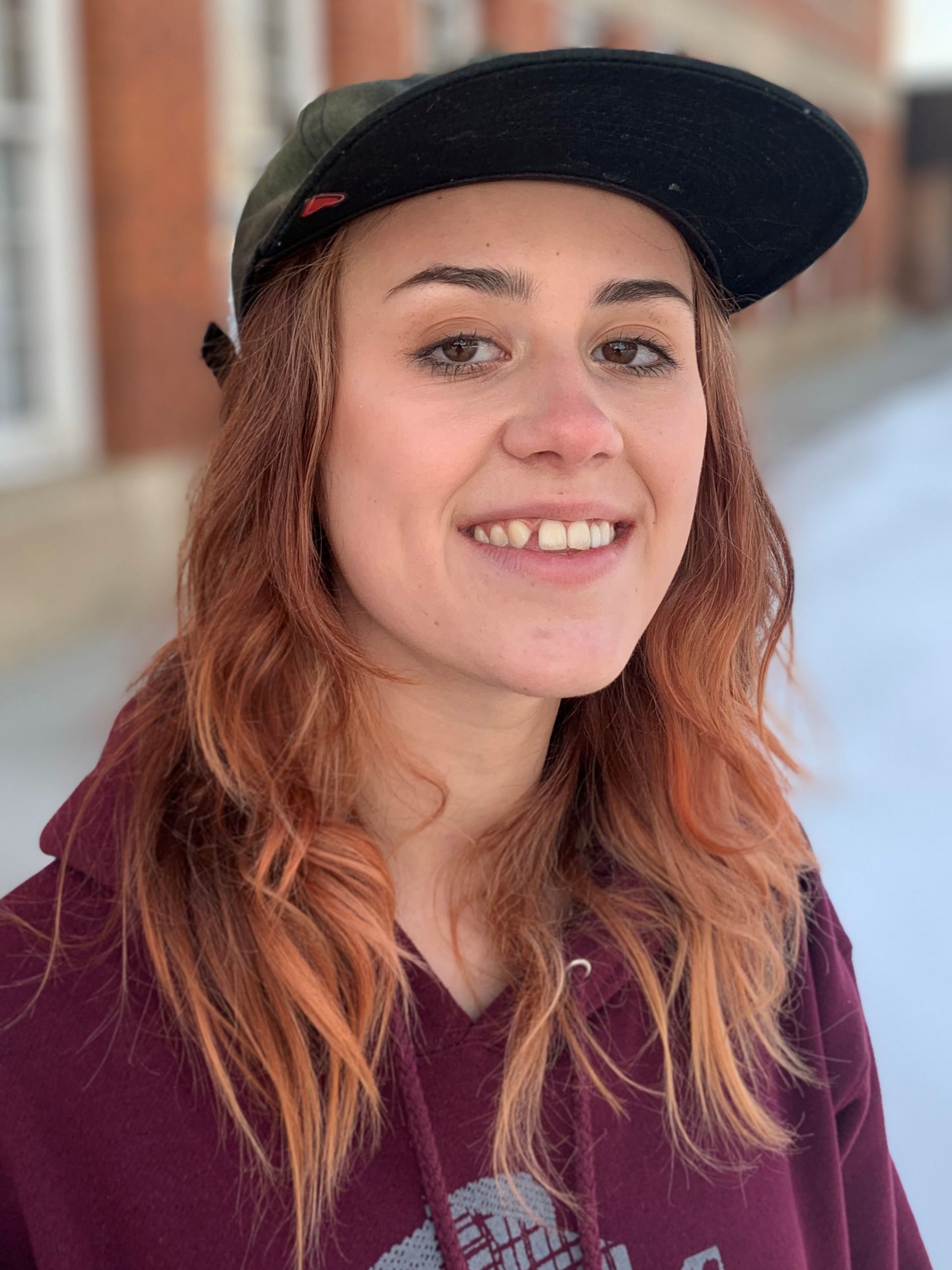 Charlotte
Yampa Valley High School Senior
I truly love working at the Boys & Girls Clubs, the kids are super goofy and fun and the staff is amazing.  The Club is has always been a nice safe space for me.  The adult staff is always happy to be at the Club and wants to be here, that helps you feel welcome and allows you to have fun.  I want to get a degree in business and then become a stylist and perhaps open a business related to beauty.  I want people to know the BGC is a cool place and that the staff is nice and cares a lot about the community.
Avalon
Steamboat High School Senior
I love the tradition of being a Youth of the Year and am excited to participate.   I came the Club a little salty and not being my best self, the staff helped me see what is possible for my future.  The Club helped me change, become responsible.  I am grateful for Kristen, her belief in me and that she checks in on me regularly.  At the Club sometimes I forget I am actually working, it is more like hanging out with little friends.   In the future I want to do something art and fashion related.
Macie
Steamboat Springs High School Junior
I came to the Club as a staff,  I have always loved kids, they brighten my day with their smile and laughter.  I always strive to bring kindness into the Club and the message to the kids that all people are equal and that no one should discriminate.  I hope to someday become a pediatric nurse.  I went to the hospital as a child and the nurses were so kind and caring I want to be like them.
Maddie
Steamboat Springs High School Senior
I want to be a Youth of the Year because I really admired Zoe from last year.  On my first day I shadowed Zuzu and it was amazing the connection she had with the kids.  Now I strive for that type of connection with the kids.  I like to be a part of their lives and to make sure they are safe at all times.   My number one goal for my future is to be happy with what I choose to do.  I plan to study micro biology and genetics in college.
Whatever It Takes To Build Great Futures.