Fundraising Events
Every year, the Boys and Girls Clubs of Northwest Colorado celebrates our success while partnering with those in the community to raise awareness and funding for both the Steamboat and Craig clubs. From our Be Great Bash to Cowboy Christmas, there is an event for everyone. These events are designed to inspire involvement and financial support from those in our community who wish to impact the next generation of community leaders.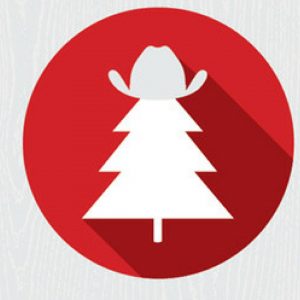 Cowboy Christmas is our year end gala designed to support the Boys and Girls club of Craig. This night of festive fun celebrates the achievements of our members and staff in Craig while raising money for the coming year. Everything is on the menu: drinks, dinner, and an auction. This year's Cowboy Christmas will be held at our Craig Club.  What better gift to give a child than that of a happy, healthy, and productive life. This Holiday season, give the gift that touches more than one life.
Date: December 5th, 2020
For more information on how you can be a part of this celebration, please contact Kelly Landers at 970.871.3162.
Thanks so much to everyone who participated and purchased ball drop tickets.  This years Yahoo was our best one yet!  It was a beautiful fun day at the  Yampa Valley Golf Course.  We look forward to seeing you again in 2021.
Date: September 11th, 2021
For more information please contact Kelly Landers at 970.871.3162.
The 2020 Be Great Bash Campaign was a huge success and we are so thankful to everyone who donated.  Please mark your calendar as next years Be Great Bash at the magnificent 4 Points Lodge will tentatively be June 24.  For sponsorship opportunities please contact Kelly Landers at 970-291-9219.  If you missed the campaign and still wish to make a donation please click on the link below or the red donate heart on the top bar
Date: June 24, 2021
For more information please contact Kelly Landers at 970.871.3162.
Join us for the The Youth of the Year event.  The evening will start with music and mingling.  Heavy appetizers and beverages will be available.  Then six of the Boys & Girls Club of Northwest Colorado's most successful members will present their uplifting and inspiring stories.  One will be selected to represent the Club at the Boys & Girls Clubs of Colorado event.
Date: 2021 TBD
 This is an invite only celebration for more information contact Kelly Landers at 970.871.3162.