The 2023 Be Great Bash was a huge success! 
Thank you for joining us, next years date is TBD and will be posted here shortly.
For further information please contact Kelly Landers 970-871-3162
Celebrate the Boys & Girls Clubs of Northwest Colorado and the amazing opportunities provided to the youth in our community through your generous support. 
The evening will include a scenic gondola ride, cocktails on the deck, a delightful dinner and an inspriing speech by Youth of the Year winner Macie Lahay. 
This year will be extra special as host legendary sportscaster Verne Lundquist will be the emcee along with Denver broadcasters Jim Benemann and Tom Green.
OUR HEROS
Donation of $10,000+
Twin Enviro
Daniela's Artisanal Chocolates
In Memory of Jim Larson
Anonymous
Carol & Tom Chaney
Gayle & Lynn Earnest
Linda & David Lund
Randy & Susi Rowe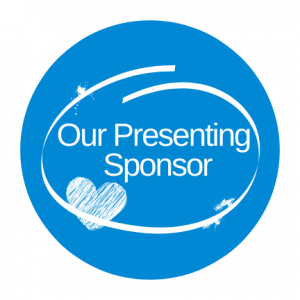 OUR PRESENTERS
Donation of $5,000
Ace Hardware
Steamboat Ski & Resort Corporation
Yampa Valley Bank
Kris & Bill Bensler
Barbara & Jim Bronner
Carol & Rick Dowden
Sung & Larry Ioffredo
Nancy & Brian Jackson
Anne & Kenneth Krieg
Gwen & Scott Sanwick
John Tomasini
OUR LEADERS
Donation of $2,500
East West Partners
Keith Wilson Carpentry
Sturges Cusenbary Wealth Management at Wells Fargo
UCHealth
Adrienne & Joe Dworak
Karen Harrison & Walter Freedman
Chris & John Kelley
Michelle & Joe Kelly
Penny & Punch Martyn
OUR PARTNERS
Donation of $1000
B&K Distibuting
Central Park Management
In Memory of Chris Diamond
Carol & Russ Atha
Cynthia & Jim DeFrancia
Susan & Bill Friesell
Maria & Chris Kaminski
Karin & Scott Lee
June & Ed MacArthur
Kit & Pete Paulin
Robin & Bob Schuellein
Karla & John Spooner
Mary & Mark Stevens
OUR FRIENDS
Donation of $500

 
Edward D. Jones – Jessica Koppe
Leslie & Scott Alperin
Darlinda Baldinger
Kay & Mark Clavenna
Ann Dodd
Joanne & Steve Downes
Dana & Ryan Duran
Lori & Richard Grant
Vicky & Rod Hanna
Kathy & Brad Iversen
Sandra & Keith Miller
Amy & Kevin Peck
Eric Rentschler
Kim & Jack Smith
Laurie & Scott Abell
Suzi & Doug Allen
Leslie & Scott Alperin
Rosalie Summerill & Tom Baer
Jennifer & Will Baker
Darlinda Baldinger
Dan Barry
Ron Barry
Ron Barry (son)
Karen & Jim Benemann
Kristine & Bill Bensler
Ashley & Zander Blunt
Kim & Dan Bonner
Lisa & Steven Branscum
Barbara & Jim Bronner
Niffy Bube
Suzanne Burke
Leslie & Blaise Carrig
Joe Cashen
Carol & Tom Chaney
Heather & Kent Clark
Kay & Mark Clavenna
Naoko & Guido Costantini
Elyse & Kyle Craig
Laura & Brad Cusenbary
Kristin & Brian Dale
Eileen Diamond
Lib Diamond & Pete Morelli
Carol & Rick Dowden
Dana & Ryan Duran
Adrienne & Joe Dworak
Nikki & Mark Erberle
Soniya & Frank Fidler
Katrina & Kent Fredrickson
Brittany & Quint Friesell
Susan & Bill Friesell
Karen & Bruce Givnish
Margaret Graham
Lori & Richard Grant
Kathy & Tom Green
Elissa Greene
Louise & Tom Gresham
Bonnie Hampton
Vicki & Tom Healy
Marci & Ken Huntsman
Amy Ibarra
Sung & Larry Ioffredo
Kathy & Brad Iversen
Peggy & Harold Kamins
Christopher Kaminski
Maria & Chris Kaminski
Suki & Les Kaplan
Chris & John Kelley
Michelle & Joe Kelly
Margaret & Marvin Kottman
Anne & Kenneth Krieg
Becky & Larry Lamb
Kelly & Jason Landers
Susan Larson
Karin & Scott Lee
Caroline & Dave Lewis
Linda & Les Liman
Kathy & Brad Livingston
Linda & David Lund
Becca & Charlie MacAthur
June & Ed MacArthur
Janette & Jaap Mandama

Nancy & Nyle Maxwell
Chelsea McCarthy
Nancy & Tom McGann
Debbie & Steve Modzelewski
Leslie Morace
Faye & Vic Morgenstern
Jo Webster & John Mosher
Michelle & Michael Osterman
Carmen & Andy Ostrognai
Jill & Bruce Passen
Kit & Pete Paulin
Amy & Kevin Peck
Karl Pelletier
Susan Petersen
Eric Rentschler
Al Rosenthal
Lindsay Rother
Susi & Randy Rowe
Connie & Tom Saddlemire
Robin & Alan Sandler
Gwen & Scott Sanwick
Nancy & Gary Scholten
Anne Mayberry & Rod Schrage
Gwen & Scott Sanwick
Nancy & Gary Scholten
Anne Mayberry & Rod Schrage
Rudy Schupp
Kaley Showers
Joanie & Lewis Shubin
Noreen & Paul Slovan
Ji-Ang & Young Song
Starting Block Foundation
Karen & Michael Stern
Mary & Mark Stevens
Ryan Stone
Celina Taylor
Tina & David Thomas
Cecie & Rod Titcomb
John Tomasini
Pam Vanatta
Liz Wahl
Kathleen & Craig Wasserman
Curt & Mary Weiss
Amy & PJ Wharton