Thank you so much for joining us on

July 29th

to celebrate the Boys & Girls Clubs of Northwest Colorado, and the amazing opportunities afforded to the youth of our communities through your generous support. We are truly humbled by the outpouring of support the community showed for the Boys & Girls Club and look forward to next year. 
The Be Great Bash 2022!   

As soon a we know when it will be we will update this page.    We look forward to seeing you next year for an extraordinary night celebrating the Boys & Girls Club and all of our accomplishments.
For further information:
Kelly Landers 970-871-3162   klanders@bgcnwc.org
OUR HERO SPONSOR for a donation of $10,000+
Ron Barry
Barbara & Jim Bronner
Naoko & Guido Costantini
Gayle & Lynn Earnest
Jane & Bruce Hannon
Susan & Jim Larson
Linda & David Lund
Susi & Randy Rowe
Twin Enviro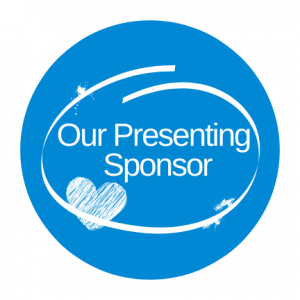 OUR PRESENTING SPONSOR for a donation of $5,000 
Kristine & William Bensler
Kelly & Steve Bloom
Lexi Seigel & Steve Brown
Carol & Tom Chaney
Carol & Rick Dowden
Nancy & Brian Jackson
John Tomasini
Liza & Ned Weihman
Central Park Management
Steamboat Ski & Resort Corporation
UCHealth
Yampa Valley Bank
OUR LEADER SPONSOR for a donation of $2,500 
Jennifer & Brett Barkey
Adrienne & Joe Dworak
Karen & Walter Freedman
Vicky & Rod Hanna
Stephen Dearholt & Natalie Hurtig
Michelle & Joe Kelly
Kim & Peter Kreissig
Punch & Penny Martyn
Ace Hardware
Keith Wilson Carpentry
McCreight Progressive Dentistry
Wells Fargo Financial Advisors
OUR PARTNER SPONSOR for a donation of $1,000+
Anonymous
Carol & Russ Atha
Linda & Dave DeRose
Eileen & Chris Diamond
Joanne & Steve Downes
Kathy & Brad Iverson
Maria & Chris Kaminski
Brenda & Chris Nichols
Kit & Pete Paulin
Robin & Bob Schuellein
Flora & Fred Wolf
Witherite Law Group
 Xcel Energy Hayden Station
OUR FRIEND SPONSOR for a donation of $500 
Ann Dodd
Dana & Ryan Duran
Kay & Mark Clavenna
Meredith & Walter Dabberdt
Cynthia & Jim DeFrancia
Lori & Richard Grant
Elizabeth & Roger Hoagland
Jeanine Keating
Kelly & Jason Landers
Ed & June MacArthur
Susanna & Paul Orzech
Eric Rentschler
Kim & Jack Smith
Joy & Denny Swanson
Frank & Meghan Turano-Cutler
Monica Verploeg
Jane & Gary Wilner
Whatever It Takes To Build Great Futures.