Thank you so much for joining us for the 2022 Be Great Bash! 
The event was a huge success and so many children will benefit from the funds raised.  I look forward to seeing all you at the 2023 event.  Sponsorships will go on sale here mid April. 
In the meantime if you have any questions please feel free to contact me.
Kelly Landers 970-871-3162. 
Thanks for all! 
OUR HEROS
Ron Barry
Leslie & Blaise Carrig
Naoko & Guido Constantini
Barbara & Jim Bronner
Gayle & Lynn Earnest
Jane & Bruce Hannon
Susan & Jim Larson
Linda & David Lund
Susi & Randy Rowe
Lexie Siegal, Lisa Brown, Dr. Kristin Wilson
Twin Enviro Services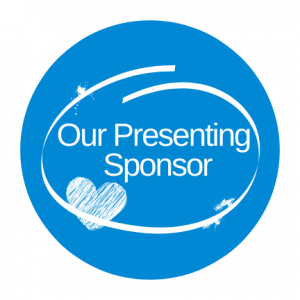 OUR PRESENTERS
Kristine & William Bensler
Kelly & Steve Bloom
Carol & Tom Chaney
Carol & Rick Dowden
Nancy & Brian Jackson
Anne & Kenneth Krieg
Bill & Patricia Murray
John Tomasini
Steamboat Ski & Resort Corporation
Steamboat Ace Hardware
UCHealth
Yampa Valley Bank
OUR LEADERS
Bruce & Leslie Allbright
Joanne & Steve Downs
Adrienne & Joe Dworak
Karen & Walter Freedman
Chris & John Kelley
Michelle & Joe Kelly
Natalie Hurtig & Stephen Dearholt
EW Properties
McCreight Progressive Dentistry
Sturges Cusenbary Private Wealth Management
OUR PARTNERS
Carol & Russ Atha
Eileen & Chris Diamond
Vicky & Rod Hanna
Carrie & Jim Hayden
Kathy & Brad Iversen
Karin & Scott Lee
Judy Messer
Kit & Pete Paulin
Robin & Bob Schuellein
Central Park Management
B&K Distributing
OUR FRIENDS 
Kay & Mark Clavenna
Ann Dodd
Leslie & John Dorman
Lori & Richard Grant
Thomas Heron
Elizabeth & Richard Hoaglund
Kelly & Jason Landers
June & Ed MacArthur
Sandra & Keith Miller
Susanna & Paul Orzech
Eric Rentschler
Kim & Jack Smith
Monica Verploeg
Jane & Gary Wilner
Elsie & Richard Wodnik
Healing Path Acupuncture
Steamboat Fit
Whatever It Takes To Build Great Futures.